Raccoon Creek Explorers
Welcome to Raccoon Creek Explorers!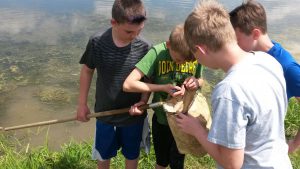 What is Raccoon Creek Explorers? Raccoon Creek Explorers is a brand new environmental education program. The main focus will be encouraging youth to interact with the natural world around them. Different activities will be posted here and can be worked on whenever you want! Raccoon Creek Explorers isn't limited to just the Raccoon Creek watershed. Anyone from Ohio and surrounding states can become an Explorer,
When are activities posted? One to three different activities will be posted on the first Monday of each month right here on our website and on our Facebook page. You can request for activities to be directly emailed to you by emailing us at raccooncreekpartnership@gmail.com.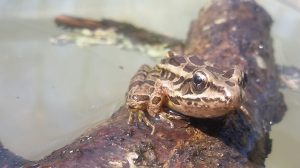 Explorer Activities
Click on the activity you are interested in doing below!
Raccoon Creek Explorers December 2020
Raccoon Creek Explorers January 2021 Act. 1
Raccoon Creek Explorers January 2021 Act. 2
Raccoon Creek Explorers February 2021 Act. 1
Raccoon Creek Explorers February 2021 Act. 2
Raccoon Creek Explorers March 2021
Raccoon Creek Explorers March Map Example
Raccoon Creek Explorers April 2021
Raccoon Creek Explorers May 2021
Raccoon Creek Explorers June 2021
Raccoon Creek Explorers July 2021
Raccoon Creek Explorers August 2021
Raccoon Creek Explorers September 2021
Raccoon Creek Explorers October 2021
Raccoon Creek Explorers November 2021
Raccoon Creek Explorers December 2021
Raccoon Creek Explorers January 2022 
Raccoon Creek Explorers February 2022
Raccoon Creek Explorers March 2022
Raccoon Creek Explorers April 2022
Raccoon Creek Explorers May 2022
Raccoon Creek Explorers June 2022    
Raccoon Creek Explorers July 2022
Raccoon Creek Explorers August 2022
Raccoon Creek Explorers September 2022
Raccoon Creek Explorers October 2022
Raccoon Creek Explorers November 2022
Raccoon Creek Explorers December 2022
Raccoon Creek Explorers January 2023
Raccoon Creek Explorers February 2023
Raccoon Creek Explorers March 2023
Raccoon Creek Explorers April 2023
Raccoon Creek Explorers May 2023
Raccoon Creek Explorers June 2023
Raccoon Creek Explorers July 2023
Raccoon Creek Explorers August 2023